Centre for Industrial Relations & Human Resources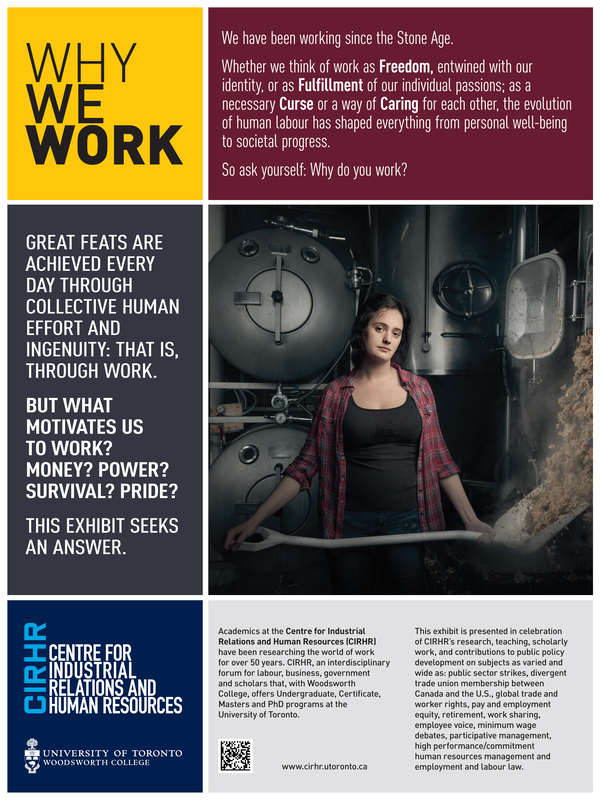 Most of us will spend a third of our adult lives at work. Why We Work, a new public exhibit created by the CIRHR, explores the question of how we think of work, what motivates us to work, and how the answers to these questions shape us as individuals and as a society.
Find out more about CIRHR's exhibit on Why We Work! Also, find out more about our travelling exhibit, The Changing Face of Work.